Welcome to AwningSolutions.net!
We want you to feel welcome as you visit our site, and we hope to provide you with enough information so that you can make the best decision for just the right awning solution you are looking for.

Come Meet Our Staff!
Our courteous, friendly and professional staff is fully equipped to provide you with the answers to your most important questions. Please take a few moments to get to know them:

Manny
President/CEO
Ariana
Office Manager
Jaime
Welding Supervisor
Joe Sr.
Operations
Awning Solutions, Inc.
is a professional Awning Manufacturer located in San Diego California. We specialize in all areas of custom awning & canvas shade products and we do the fabrication on-site in our own facility.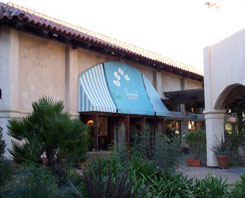 We specialize in fixed and retractable awnings:
All types of custom fixed awnings
Spanish awnings
shade products
retractable systems
curtains (rollup or fixed)
graphic panels and signs
custom tension shade sails
backlit awnings for commercial advertising
arbors and trellises (new or repair)
Awning Solutions, Inc. will get the job fabricated and installed as quickly as time allows while sticking to committed time lines.

We cover all of San Diego County, south Orange County and Irvine areas.

All of our fabrication technicians are skilled artisans who believe in what they do and deliver some of the best, high quality awnings and canvas related products available.

Awning solutions, Inc. is committed to excellence and offers first class customer service to all of their clientele.

See our Services Page for more details